Smiles Dentistry for Kids
LOGO DESIGN, PRINT DESIGN, WEB SITE, SOCIAL ADS, VIDEO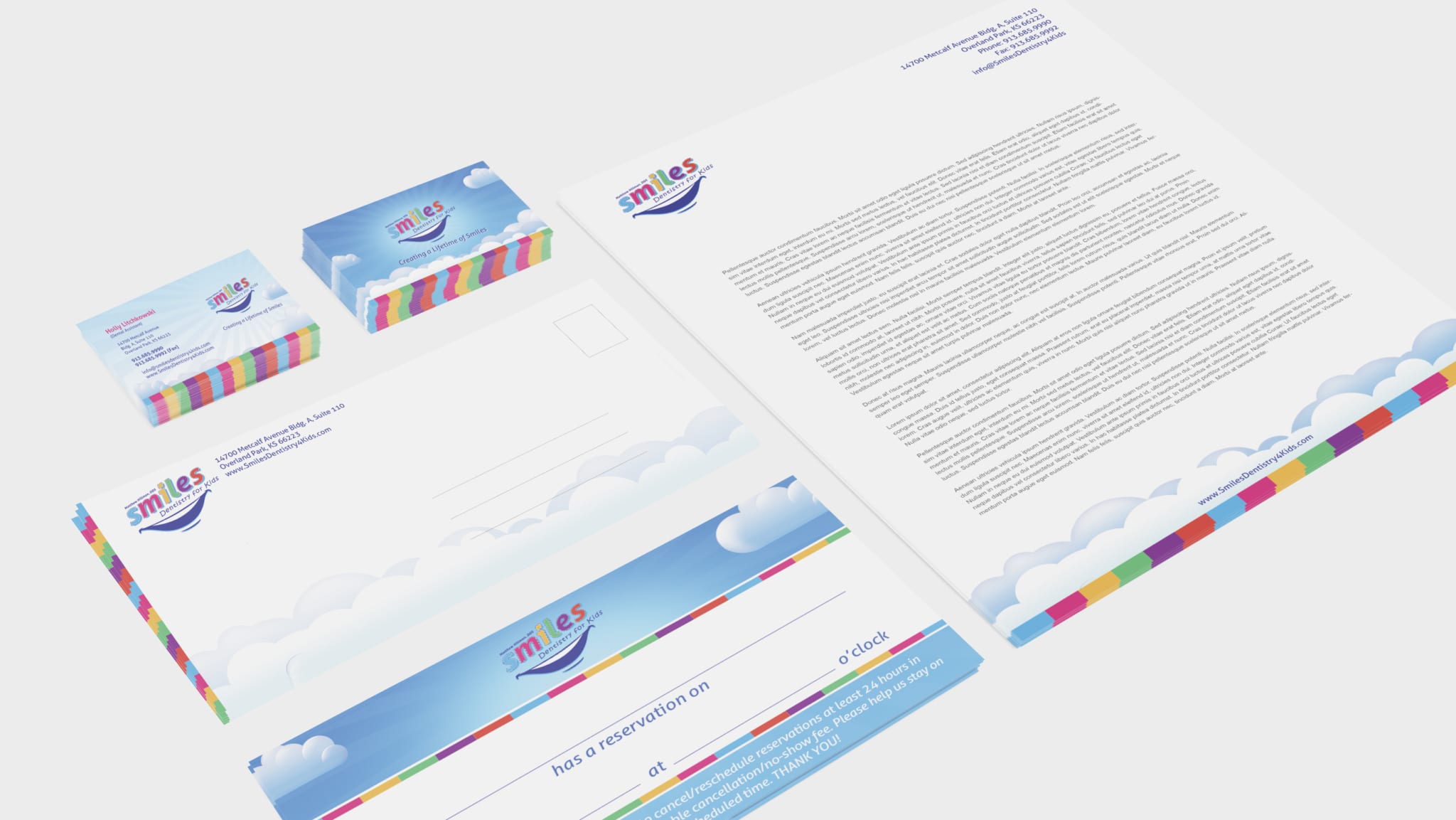 Services:
Branding & Creative: Logo Design, Print, Social Ads, Video
Description:
filmMED was hired for Brand Strategy, Creative Experiences, Consumer Engagement and Innovative Technologies for Smiles Dentistry. Smiles Dentistry was in need of a new look and feel. So filmMED helped to refresh their brand by giving them a fresh new look and feel. We accomplished this with a very modern clean look to the design and colors. Once we updated the logo our design team created and updated all the print materials for the company including: Office business cards, patient dental report card, scrubs, appointment cards, envelopes, letterhead and more. After the design aspects where completed our video team went to work on creating a custom commercial for Smiles Dentistry for kids. filmMED then created custom Facebook ads to match their logo before moving to updating their web content and their online presence with a brand new website.
The Action:
filmMED produced a lifestyle campaign with a Custom designed photo/video shoot while designing a website around the art boards to create a mobile friendly active website.
Results:
A new mobile responsive website that has the competition jealous.
Staff headshots that show the best side of the staff
Unique creative showing the fun side of pediatric dentistry
More engagement through the website.